It is in Madrid, in a small old street, that the duo Ciszak Dalmas realized an elegant shop between luxury and accessibility: Ambrosia . The architects who have made their weapons by working on major projects (Max & CO, Loewe, Artemide, Cappellini, etc.) have all their know-how and their thirst for experiments in 160sqm. Guided tour …
The sales space is meant to be luxury, but all in subtlety. Indeed, this splendid first space is luminous and neat, offering a clear view on products highlighted individually, in merchandising refined and worked like the biggest brands, except that it is a multi-brand store.
In addition, the precious aspect which could be readily adjusted from these places is constantly attenuated and appeased by the presence of opposing elements: the central furniture in Onix and walnut to which Ciszak Dalmas attribute simplicity due to the simple fact that they are flexible and modulable to wishes , Materials themselves put in opposition with the walls remained rough, true witnesses of the history of the shop and the time that passes.
In order to reveal the envelope of space to the maximum, only wired devices had their place, whether the presentation linear or the cabinet, stripped of its panels and remained in its simplest device.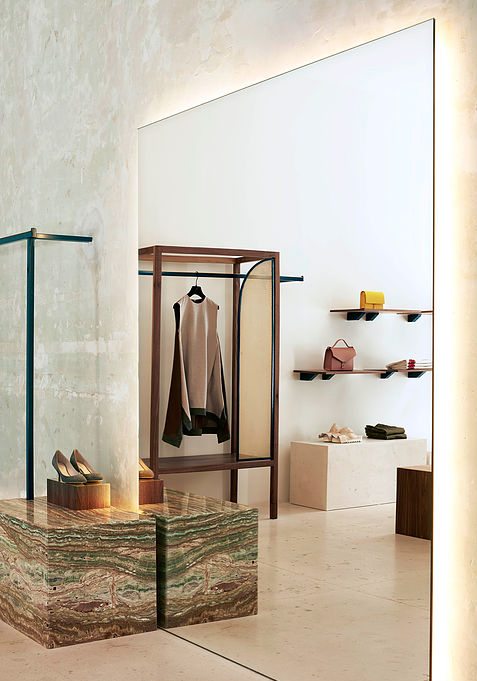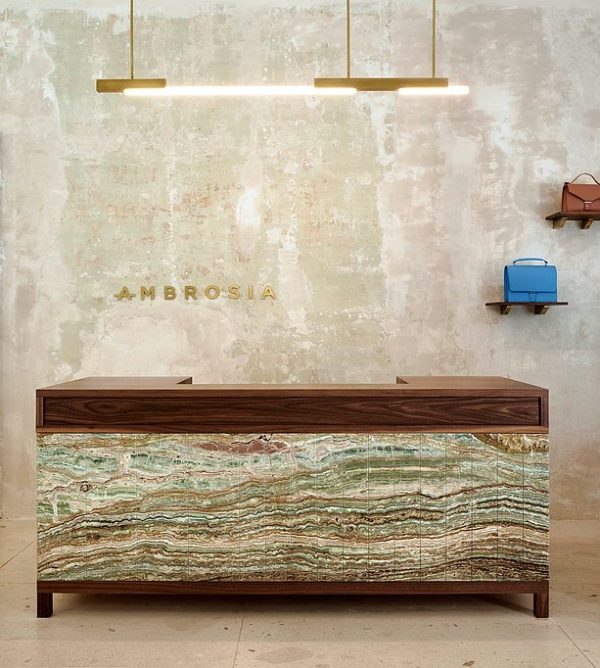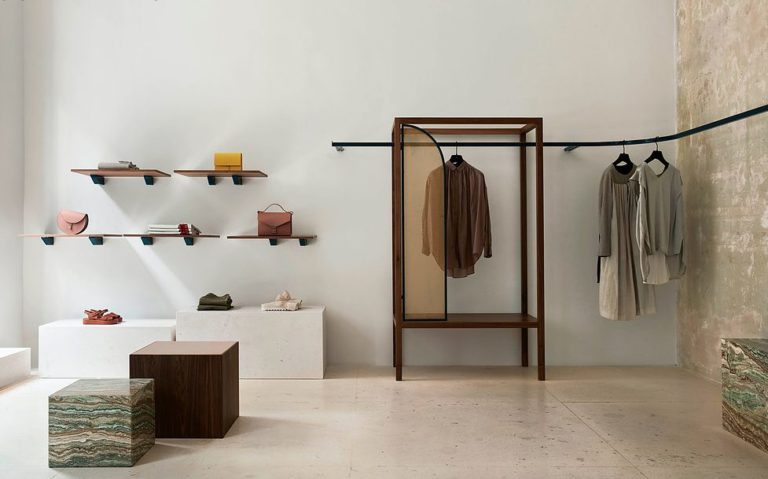 Moving into the second room is a Louis Vuitton VIP lounge . In a space of a second, the open space, accessible by everyone from the presence, is transformed into a warm, intimate space with selective airs.
The experimentation here is different, the soft and warm materials invites to rest, to relax, to stay rather than to pass at full speed and to escape. If the vision and the observation governed the first room, here the touch is set , offering a different sensory approach. The colors are soft and the dressing room seems to belong to you.
In continuity with the theme of time, more general at the beginning of the visit, it is time to feel good, live and enjoy the present moment. The studio Ciszak Dalmas Then lead us to issue clear element: Would Become time the new luxury of today?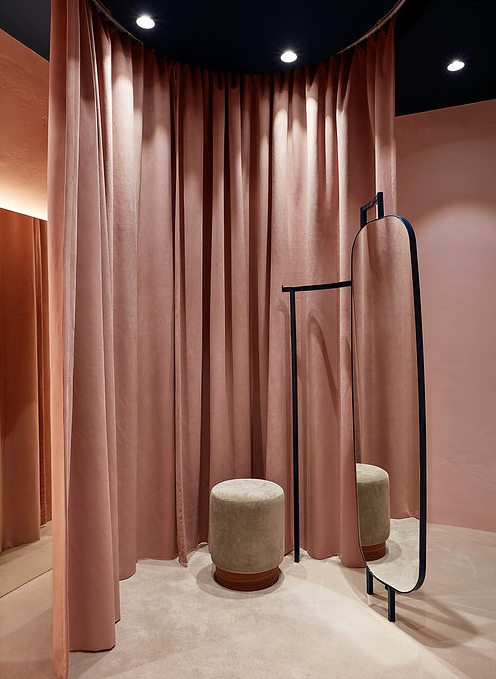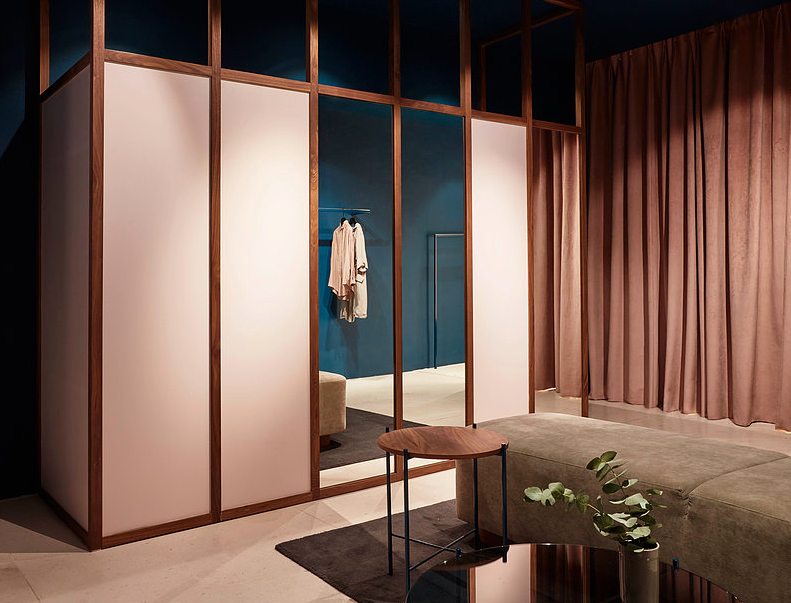 THANK YOU
Photographs: Ricardo Labougle